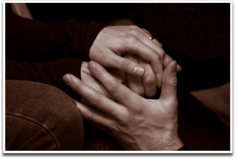 For those who are grieving the loss of a little one…you are not alone! Although there are some who can't understand, the heartache is very legitimate and indescribable.
The following resources are available to you whether your pain is a result of infertility, miscarriage or infant loss. Please feel free to
contact me
if you need further information or resources.
I wish you the strength and peace to get through each day and the healing your body and spirit need.

Perinatal Bereavement Services Ontario
Best Start
March of Dimes
Bereaved Families of Ontario
Bereaved Families if Ontario - Peterborough
Hospice Peterborough 705-742-4042

Empty Arms; Coping With Miscarriage, Stillbirth & Infant Death
– Sherokee Isle
Unspeakable Losses; Healing From Miscarriage, Abortion, & Other Pregnancy Loss
– Kim Kluger-Bell
Silent Sorrow: Pregnancy Loss
- Perry-Lynn Moffit
Empty Cradle, Broken Heart
- Deborah Davis